Gone are the days of simply uploading photos to Instagram. Today, you can take your visual content to the next level using Instagram Reels. These refer to the short, fun videos in a vertical format that typically include audio clips and visual effects. When used wisely, Instagram reels can create new opportunities for brands to engage and grow their audiences. 
Instagram has always been a valuable social media marketing platform for brands, businesses, and marketers. When they saw Tiktok taking the internet by storm, Instagram stepped up its game and offered a similar content format. Instagram Reels, which debuted as a TikTok copycat, is now a full-blown, innovative competitor. 
In this article, let's take a look at some of the benefits of Instagram reels for businesses and brands. 
1. Instagram Reels are easy to create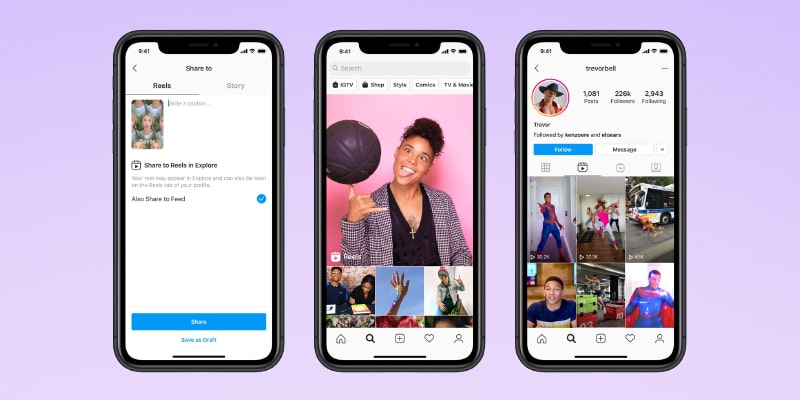 Many small business owners think twice about incorporating video marketing into their strategy due to the amount of money, time, and skills needed to create videos. This is where Instagram reels come in handy, giving you the benefits of video marketing without the cost associated with it. 
For one, they're easy to create. For simple videos, you don't even have to hire a social media specialist or get services from a professional digital marketing agency to get started. You can create videos using your phone and utilise their existing editing tool's features: 
Audio 

Length (15,30, 60, or 90 seconds)

Speed 

Layout

Timer

Dual

Align 
You can also use other editing apps like Inshot, Clips, Canva's Video Editor, and Filmora, and upload a video from your camera roll. 
2. Short videos are easier to digest
Did you know that the average human attention span is around 8 seconds? Unlike traditional long-form videos, the Instagram Reels' time limit can work in your favour. They're short, concise, and easy to watch and digest — perfect for capturing their attention and keeping them engaged. Since viewers are more likely to finish the video, your entire message can be absorbed and you can even convince them to take a particular action. 
You have 90 seconds or less to cover a wide range of topics but they're still long enough for sharing informative and entertaining content, compared to sharing photos with catchy captions.
3. Better than IG Stories
Think of IG Reels as a mashup of Stories and in-feed posts. They share some of the format and vibe of stories, including captions, music, and other creative effects. 
But unlike stories, which disappear after 24 hours, reels are available on Instagram for as long as you want. That said, you can use your reel as a tool for engaging and growing your audience over time. 
4. Incredible discoverability benefits
According to recent studies, 50% of Instagram users discover reels through the explore page. That means you can use reels, not only to engage your current followers but also to get discovered by new potential customers.
Reels are also favored by the Instagram algorithm. They're more likely to recommend them even to people who don't follow you but may be interested in your content. 
When a new reel is uploaded and begins generating views, Instagram will do its job of promoting the new video to its targeted customers. Your reel will get pushed yo the feed of your followers, and under the "reels section" to be seen by other targeted audience. 
5. Increases Customer Engagement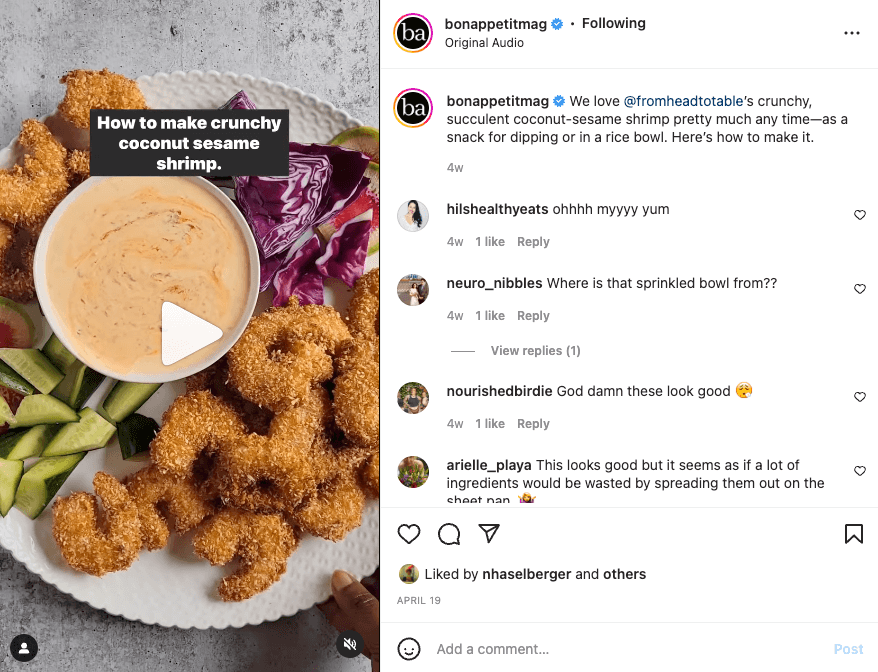 Instagram reels offer incredible reach and engagement benefits. According to recent statistics, reels get 22% more engagement than traditional videos. Since reels are an effective way to reach an audience outside of your current followers, you can get more eyes and engagement on your page. 
Looking for content ideas? Focusing on reels that add value to your customers is an excellent strategy for businesses and brands. You can use IG reels for sharing DIY content, tips and tricks, guides, and other useful topics that are relevant to your industry. You may even use reels to make your viewers feel a particular emotion.
People can interact with your reels by liking, commenting, and sharing them, eventually boosting your brand awareness and influence.
6. IG reels can be repurposed
Just like any other content created, reels can be repurposed and shared across multiple channels. They can be saved and re-shared as your story at any time. You may also upload your IG reels on other social media platforms, like Facebook, and YouTube shorts. These tactics help the reel get better reach and customer engagement.
Speaking of repurposing, Instagram Reels have the power to turn recent or old photos into new promotional content. Using eye-catching text animations, transitions, templates, and music, you can make your photos dance and create a new narrative. 
7. A fun way to showcase brand personality
Using Instagram Reels is one of the best ways to showcase your brand personality and improve your brand image. Users love seeing a business' authentic, relatable, and "human side". 
Next to using reels for informative and promotional content, you can also come up with insider scoop videos that allow followers to get to know you on a more personal level. These include "behind the scenes" content and "how it's made/how we roll" video clips. 
Author Bio: Carmina Natividad is a web content writer during the day and a foodie, musician, coffee connoisseur, and plant mom when her day shift is over. She enjoys sharing her insights about blogging, web design, SEO, and other forms of digital marketing. To know more about digital marketing, check out the blogs of SPRINT DIGITAL Agency Dublin.