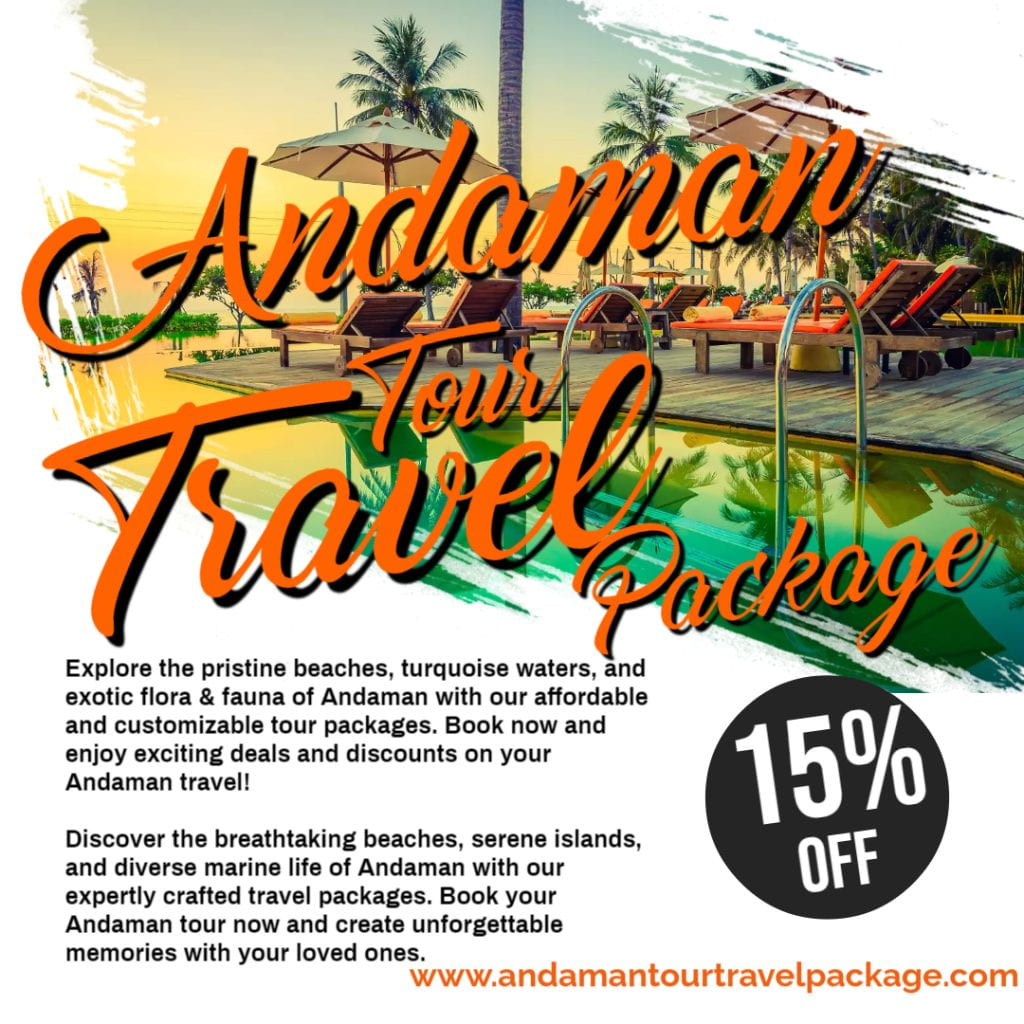 The Andaman Islands are a perfect destination for a family vacation, offering a wide range of activities and attractions that appeal to all ages. An Andaman family tour package typically includes flights from major cities in India, airport transfers, accommodation, sightseeing, and family-friendly activities. The tour package can range from 4 nights to 7 nights, depending on your preferences and budget.
The tour usually starts with your arrival in Port Blair, the capital city of the Andaman Islands. Port Blair is a perfect destination for families to explore together, with its scenic views of the sea and the hills. You can visit the Cellular Jail, which is a historical monument that tells the story of the Indian freedom struggle. The light and sound show at the Cellular Jail is a must-see attraction that depicts the history of the jail.
After exploring Port Blair, the Andaman islands tour package usually takes you to Havelock Island, which is a paradise for families. Havelock Island is famous for its pristine beaches, such as Radhanagar Beach, Elephant Beach, and Vijaynagar Beach. Families can enjoy a variety of activities on the beaches, such as swimming, snorkeling, and scuba diving. You can also take a family-friendly trek to explore the island's natural beauty, and indulge in local cuisine at one of the many beachside restaurants.
Another popular destination included in an Andaman family tour package is Neil Island, which is known for its secluded and family-friendly beaches. Neil Island is a perfect destination for families to enjoy a peaceful and relaxing time together. Families can visit the Laxmanpur Beach and the Bharatpur Beach, which offer stunning views of the sea and the sunset. You can also explore the natural rock formations, such as the Howrah Bridge and the Natural Bridge, which are popular attractions for families.
The Andaman family tour may also include a visit to the Baratang Island, which is famous for its limestone caves and mangrove forests. Families can take a boat ride through the mangrove forests to reach the limestone caves, which offer a unique and educational experience for children.
If you are looking for more adventurous activities, then an Andaman family tour may include activities like trekking, camping, and other outdoor activities. The Andaman Islands offer several trekking trails, such as the Madhuban Trek and the Mount Harriet Trek, which offer breathtaking views of the islands. Families can also go camping on the beaches, such as the Radhanagar Beach and the Vijaynagar Beach, which offer a unique and adventurous experience of sleeping under the stars.
In addition to these activities, the Andaman family tour may also include visits to local villages, where families can learn about the island's rich cultural heritage. You can visit the Samudrika Marine Museum, which offers a wealth of information about the island's marine life and culture. Families can also visit the Chidiya Tapu, which is a birdwatching paradise, and the Mahatma Gandhi Marine National Park, which offers a glimpse into the island's rich biodiversity.
In conclusion, an Andaman family tour is a perfect way to spend quality time with your loved ones and create memories that will last a lifetime. With its stunning beaches, azure waters, lush green forests, and rich cultural heritage, the Andaman Islands offer a unique and family-friendly experience for every family. Whether you want a relaxed vacation or an adventurous one, there is an Andaman family tour that suits your preferences and budget. So, book your Andaman family tour package now, and get ready to explore this paradise with your family. For more information you can visit our website or call us at +917695053249.