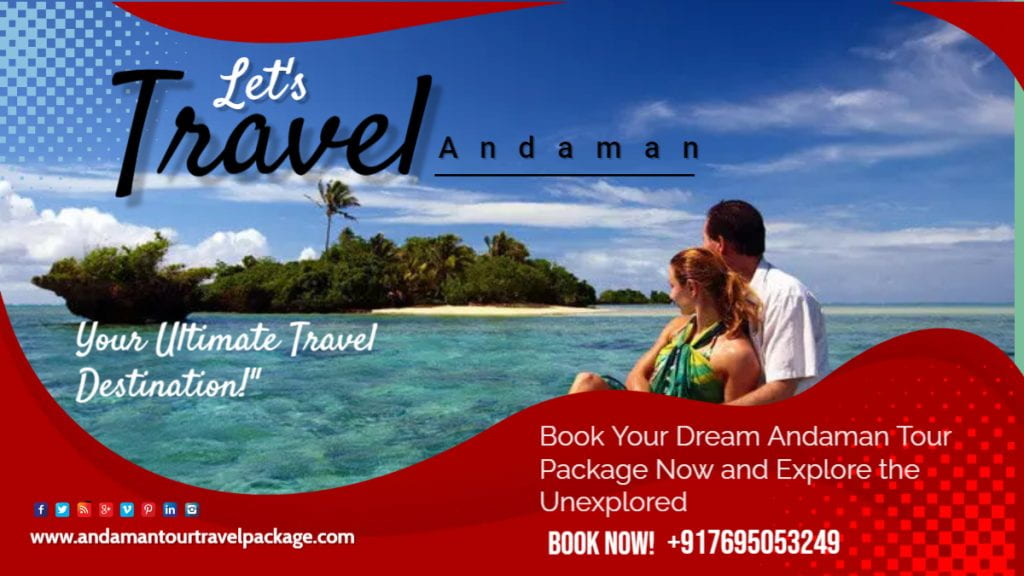 Andaman Islands, located in the Bay of Bengal, are one of the most sought-after destinations for nature lovers, adventure enthusiasts, and beach bums. With its pristine beaches, crystal-clear waters, diverse marine life, and rich history, the Andaman Islands offer a unique travel experience for everyone. If you are planning a trip to the Andaman Islands, then you can opt for an Andaman tour package that covers all the major attractions and activities.An Andaman tour package typically includes flights from major cities in India, airport transfers, accommodation, sightseeing, and activities. The duration of the package can range from 3 nights to 7 nights, depending on your preferences and budget. You can choose a package that suits your travel style and interests, whether you want a romantic getaway, a family vacation, or an adventure trip.
The tour package usually starts with your arrival in Port Blair, the capital city of the Andaman Islands. Port Blair is home to several historical monuments, such as the Cellular Jail, which was used by the British to imprison Indian freedom fighters. You can also visit the Ross Island, which was once the administrative headquarters of the British in the Andaman Islands.
After exploring Port Blair, the tour package usually takes you to Havelock Island, which is famous for its pristine beaches, such as Radhanagar Beach, Elephant Beach, and Vijaynagar Beach. You can enjoy swimming, snorkeling, scuba diving, and other water sports activities in these beaches. Havelock Island is also home to the Kalapathar Beach, which is known for its stunning sunrise and sunset views.
Another popular destination included in an Andaman Island tour package is Neil Island, which is a paradise for nature lovers. Neil Island is known for its natural rock formations, such as the Howrah Bridge and the Natural Bridge. You can also visit the Bharatpur Beach and the Laxmanpur Beach, which are known for their coral reefs and marine life.
The Andaman tour package may also include a visit to the Baratang Island, which is famous for its limestone caves and mangrove forests. You can take a boat ride through the mangrove forests to reach the limestone caves, which are a natural wonder.
If you are an adventure enthusiast, then you can opt for an Andaman adventure tour package that includes trekking, camping, and other outdoor activities. The Andaman Islands offer several trekking trails, such as the Madhuban Trek and the Mount Harriet Trek, which offer breathtaking views of the islands. You can also go camping on the beaches, such as the Radhanagar Beach and the Vijaynagar Beach, which offer a unique experience of sleeping under the stars.
In conclusion, an Andaman tour package offers a perfect blend of adventure, nature, history, and relaxation. With its stunning beaches, diverse marine life, rich history, and outdoor activities, the Andaman Islands are a must-visit destination for every traveler. Whether you want a romantic getaway, a family vacation, or an adventure trip, there is an Andaman budget tour package that suits your preferences and budget. So, pack your bags, book your Andaman tour package, and get ready for an unforgettable experience.
Plan your perfect getaway to Andaman with our exclusive Andanam tour packages. From adventurous water sports to serene beaches, we have it all covered. Book now and experience the surreal beauty of Andaman with ease and comfort.For more information you can visit our website https://andamantourtravelpackage.com/ or call us at +917695053249.